Two mums, put our heads together and decided to fix a little surprise for our kids. For no reason whatsoever. I want to remember and savor this moment because it's one of the happiest and most appreciative ones. It's my experience with kids, that knowing something lovely is going to happen doesn't necessarily mean they're any less moody than when there's nothing particular to look forward to at all. In fact sometimes they can behave so terribly despite the plans, that you're on the verge of canceling whatever the lovely thing was, because enough is enough.
Having a secret surprise ahead is another matter entirely!
They have no clue what lies around the corner. And because they don't know, nothing about it gets baked into a bribe or a threat either!
There's a great satisfaction in knowing you have wonderful tricks up your sleeve!
We invited our kids to a Puppet Monster Party
We had a puppet monster craft kit, pieces of leftover cake layers in the freezer, and a few decorations from New Years Eve!
– Yes, that was a LONG time ago!
The kids had a great time creating their monster puppets from paper bags and all kinds of random craft supplies.
Then it was onto the cake – the layers of which had defrosted by this point. Their surprise at being allowed to cover the cake with cream themselves was priceless. Ooh the simple things.
Half a tub of sprinkles was 'spilt' over the top then we pulled out the sparklers!
I just want to say here… I had never seen sparklers on a cake before I came to Sweden… But they do it here …And it's ok! You can still eat it! Nothing has to catch fire, and no one has to get burned (well, I should write: use at own risk)!
We all sang 'happy birthday' to the monster puppets then dug in, with juice served in sprinkle adorned glasses.
You can find the recipe for this ridiculously easy cake here: 3 Layered Cream Cake …With layers that are in the oven for all of five minutes! And who'd have thought you could have so much fun with leftovers!
Does upcycling cake leftovers count for #tastytuesday and #recipeoftheweek? …I hope so!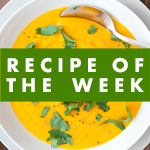 LITTLE UPDATE: Julie asked a great question below! What on earth do I mean by 'leftover cake'?
So here goes:
When you follow this recipe, every layer you make is the size of an oven tray. If you're making cake for a crowd and a huge rectangular one is what you want – then, no you won't have leftovers…
But if you want a round cake, or any other shape, there are going to be bits of sponge 'leftover' after you've cut out the pieces you want.
These are the leftovers I'm referring to!
I usually take a round cookie cutter, or a slightly large circle cutter (as used for the monster cake here) and cut out circles from the leftover sponge. I put these into freezer bags and hey presto, there are circles of leftover cake ready in the freezer for all impromptu  cake decorating needs.
25 Comments