Love You Photography
I had so much fun with this photo shoot …I tried once before, so I've learnt my lessons:
7 Tips for successful Love You Photography
1) It doesn't work if you only do the outlines of letters, you don't see anything afterwards.
2) Put the kids on a table! Nobody can jump off and run away.
3) Put them somewhere where they're not 'supposed' to be. That little bit of cheekiness wins you a few minutes photography!
4) Bribe them from the start! Last time I waited until they were already fussing before I bribed them …Too late! Tell them from the beginning, and yes, you're still going to need to mention that every few minutes. In our case there was chocolate on offer for everyone who cooperated.
5) Fix the youngest last.
6) As this particular photo shoot was all about their feet, there was a great opportunity to adjusted the depth of field so it didn't even matter if there weren't smiling happy faces all the time.
7) Well, if there are no smiling happy faces at all, you can always chop their heads off the photo …And still have a great shot 😉
Love ♥ U Photography
This 'Love You Photography' makes such a cute, easy DIY card or gift for any occasion, or expression of love. Of course now it's Valentine's Day, so I had to get it sorted. And Mr M has been banned from my blog, Facebook, instagram and twitter feed for the whole week so I could post in peace!
They were so funny perched up there. So cute with each other, feet hanging off the edge of the table. Miss 7 kept pulling Mr 1's toes up, until he refused point blank for his feet to be touched.
There was swinging and singing, and then there was 'fed up'. Moments when I reminded them about the chocolate and everything was ok for another few minutes. Then of course the moment Mr 1 discovered that there was actually something on the soles of his feet …Bless! You have to wonder what goes through their minds sometimes. 'What on earth is this nutty adult doing now?' has to be a reoccurring theme.
So we ended up with paint smudged all over Mr 1's feet, and the table. But like any mother I had my trusted wet wipes to hand, so not a problem.
– I saved a wedding dress in Sydney with wet wipes once; and then the brides mascara …But that's another story 🙂
Feet clean, table saved, photos taken, faces covered in chocolate.
…And erm, that was the end of the wet wipes!
Do you have any Love You Photography plans? I'd love to hear them.
Looking for another little present to make? Miss 7 has been busy making gorgeous Toilet Roll Washi Tape Hearts. 
Linking up with #TheList & #TuesdayTutorials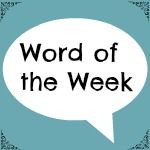 My Word of the week: LETTERS
…Letters and cards to friends and loved ones. Letters and photography. Letters with thoughts and words you long to express. Letters and love. Letters on your feet!