The end of a school year, and time to express some gratitude! But why why why do we wait until now to tell great teachers how much we appreciate what they do for our children. How much we value the great ones who don't just spend their work day with our kids but actually give them a piece of their heart too.
When I saw the origami paper diamonds and polyhedrons posted as I ♥ Mathematics @Mini-eco, I knew there ware cards to be made! 3D Golden Nuggets of Appreciation what could be better than that? I went for the octahedron template. A great shape for a golden nugget, simple to make and with a good space to write inside too.
The only gold paper I had to hand were gold envelopes, so I used those. To secure the nuggets I took one little dab of glue on each flap. Enough to hold them together, but still easy to open without damaging the text inside.
Inside ours the message was a Swedish verse that I love. Often sung as a lullaby for small children, but equally as true for any age. Sentiments that adults possibly need to be reminded of as often as our little ones.
Loosely translated it reads:
Do you realize how valuable, 
How important,
How loved you are,
Just for being you
How unique you are,
That there is nobody else like you.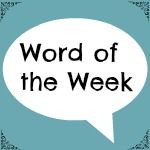 My word of the week: GRATITUDE
We found out a few weeks ago that two of the staff at our nursery won't be back after the summer. They're moving on to other positions. These are two women who have cared for and cherished our children.
The first has worked at the nursery since our oldest started there. She is quite possibly the most patient, loving teacher a child could ever have. Her genuine love for our kids shines through her descriptions and observations of their behavior and development. She remembers the funny things that they have done and said. She is KIND to them. Fully kind in the way she listens to them, talks to them, the way she welcomes them and sends them home. When it's been a tough day, or a tough week, she's the voice of encouragement.
The second, I can't even think of without remembering the scene, walking through the nursery gate to a horde of kids swarmed around her with water sprays, combs, clips and bobbles. They had wanted to play hairdresser and she was sat on the ground outside with a towel over her shoulders, soaking wet! They were spraying, brushing, styling 360 degrees around her, and she was sat there just praising them, acknowledging the fun they were having and saying what a great job they were doing! – It wasn't a one off occurrence either!
Ladies, you know who you are! Our children's lives have been all the better for having you in them. We're truly thankful, and grateful for all that you have invested in them. We're going to miss you.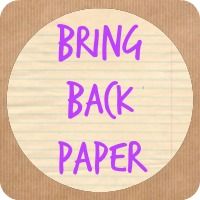 7 Comments