Dinovember Returns
Last year it was Dinovember crazy here.
What was your Dinovember experience?
Shock – what on earth was going on!
Surprise – when they'd written a personal note to the girls.
Mischief – when there was flour all over the kitchen
Trouble – when a whole tube of toothpaste was used up, solidified and nearly impossible to wash out of all the creases in their plastic bodies!
Tears – when they ate some petals from a rose Miss 6 had given me.
Wonder – HOW did they carve out that swan from an apple?
Panic – were they going to come up to their room in the night?
Laughter – when it was pappa's aftershave that was all used up.
Imagination – what was going to happen next.
Preemptive strikes – Miss six hastily packing/ hiding all sweet treats, flowers and toothpaste before bed time.
Dreams – Dinosaurs up to dinosaur tricks.
Fantasy – 100 ideas of what they might do next.
We were talking about it for months afterwards.
Why are they only alive in November?
Are they really alive?
Are they going to stay?
The following September Miss Six sat us down to get a few things straight.
The conversation started with 'you know it isn't ok if you lie to me, or tell jokes that aren't really jokes because they're not true…'
Gulp!
What on earth have we done now…
'Are the dinosaurs really alive in November, or are YOU moving them?'
The thoughts that consume them…
Who'd have known.
Dinosaurs just replaced the Father Christmas question.
And we were ill prepared!
Did we blow it?
We were sat with only her.
Earnest eyes.
Should we have kept the magic alive?
Water swelling up in her eyes.
She was angry.
'How could you do that to me?!'
(There's no lack of melodrama in this house!)
'I believed you
…I wanted them to be alive!'
Drip.
Fell the tear.
And the next.
Just when you think you made the right call.
So don't do it!
Whatever they ask you…
Don't tell them.
Let the magic be alive.
Let them dream about mermaids, fairies, elves, and well yes
…Dinosaures!
Have yours asked? What would you tell them if they did?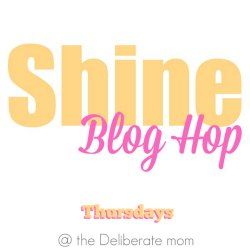 For more Dinosaur madness check out My TOP 11 Dinovember Dinosaur Fonts
16 Comments