Primary School Nobel Awards & Dinner
Living in Sweden definitely makes the Nobel Awards and the Nobel Dinner an extra huge event in the calendar. And why wouldn't it be with all the festivities happening right here in Stockholm. With roads blocked off and police bands along sidewalks. Tuxedos and ball gowns. Dinner parties and drinks. Live streaming, Facebook, instagram and tweets. And of course Primary School Nobel Awards too.
The primary school Miss 6 is at takes it all in their stride. This is the day the kids arrive in the finest clothes. They're served a three course lunch by staff dressed up as if they're headed straight to the ball once their work day is over.
I asked Miss 6 what she ate today? Which typically gets the 'I don't remember' that most of the 'how did your day go' questions are followed by.
Totally engaged.
Eyes lit up.
"First we had a piece of lemon and prawns and a kind of sauce… But that wasn't my favorite!
I tasted mine, but xxx didn't even taste hers, she just said she didn't like it without even trying.
…Oh and that was with some toast that had some kind of honey on it.
Then we had two pieces of chicken.
But that had an oily sauce – that wasn't my favorite.
And tomatoes – they weren't my favorite.
And peppers – they were my favorite.
And a potato thing… – that wasn't my favorite.
Then we had a little bowl with …first raspberries in the bottom.
Then a white creamy topping on that.
Then a kind of strawberry sauce on the top.
– That was my favorite …I had two of those."
Extremely happy with her description of their lunch, she then went on to take out her award.
A little six year old could not have been more pleased with herself than pulling out this laminated prize from her school bag.
Nobel Prize
In the area of Medicine
For fantastic information about bacteria.
10-Dec-2014.
Me: That's FANTASTIC honey!
What do you know about bacteria?
'I don't remember'
OK – You can't have it all!
Life with a 6 year old.
Did your kids celebrate the Nobel Prize ceremony, or have Primary school Nobel awards?
Do they even remember what they've done in school?
How many 'I don't remember' have you had this week? 😉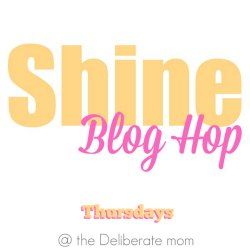 For school related topics, what about some High School Humiliation, Gym Knickers & Trampolines!
And as for life with a 6 year old: Have you tried piercing their ears (…Or ear)?
3 Comments