Kids Outdoor Nail Salon
When it comes to nail polish, we have some keen, creative and exceptionally meticulous girls in this house. We're long passed me pulling out a colour and just getting on with it! It's not even enough to have asked what they were thinking with their nails today… They're going to change their minds at least twice in the process. They already know that little mistakes can easily be fixed with a little nail varnish remover and a cotton bud, so when they decide half way through that actually they'd like the base coat to be another colour entirely, what's to stop that being easily changed too?
So, there's good reason behind keeping all the nail polish in a box on the highest bathroom shelf. The nail painting process is one that takes at least 30 minutes. And if that time's not available, there's just no point starting. Inadequate time and you'd think all we'd done is reproach them all morning by the sound of all the complaints and moans! It's just not worth it!
But…
Throw together curious, artistic, cheeky girls, and there's no way your nail polish is safe again! On this particular morning, in multiple houses around our square, there's been silent rummaging in the bathrooms. Stealth removal and retrieval of treasures. And the sound of tiptoes sneaking out into the garden.
If someone hadn't been suspicious of the calm, we'd have missed the whole thing.
There they sat, happy, quiet and giggling painting their own nails.
I love that the first mama to come out, went over and sat with them. Then the second. Then the third.
So when they'd finally finished their own, there we were.
It's strange that we sometimes go along with things when others are around that we probably wouldn't have if they weren't.
It's easy to keep saying 'not now', 'maybe later', 'no thanks' when asked by a child with a shaky hand if they can paint your nails.
It's easy to loose count of how many times you've said no.
How many months have gone since they first asked.
Have they ever actually been allowed to?
And it's so silly, because it is as they know, as simple as taking out the remover if it all goes terribly wrong!
Well, not today!
Today the first mama said 'ok then'.
Then the second, then the third.
So there we were, only minutes after breakfast and coffee sat outside with our beautiful, funny, entertaining daughters getting our nails painted as if we'd purposefully made a date in a nail salon just to hang out together.
And in the lightheartedness of it all, we weren't picky or fussy with them. We weren't sighing if have a finger got painted along with the nail. We just enjoyed them.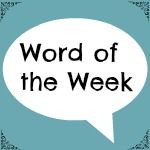 My word of the week: ENJOY
I want to enjoy the moments when my little ones want to take care of me. Fix little things for me. Brush my hair. Paint my nails. I don't want to say no for months to something that actually is just them wanting to do something for me.
Kids Outdoor Nail Salon – way better than doing it indoors!
20 Comments