Whether it's work, family life or our own expectations of ourselves, there are things we do to handle the demands on us. Whatever these strategies are, they are our means of coping. This is what Coping With Stress is, our strategies for dealing with stressful demands on us. Stressful because they're external factors outside of our control, or because they're internal ones, challenging our moral compass.
5 Little Known Facts About Coping With Stress:
1. Of the stress coping options available to us, it's quite unlikely that we're utilising more than a few! How crazy is that? There are more, ready to be at our disposal – awareness!
2. To widen our capacity for dealing with stress (whether internal or external) we first need to be aware of the other options available, and second we need to put them into practice, and practice – proficiency.
…It's the same with anything. It's not enough to see someone doing a new yoga move and having seen it once think that you'll not only remember it, but also do it proficiently the first time you try; you have to practice!
3. There aren't 'good' and 'bad' methods of coping! …This one threw me a little… I can think of a few examples of 'reactions' to stress right off that aren't all to 'healthy' behaviours; but I've come to understand that there's a difference between the coping mechanism itself and the behaviour that we've associated to it.
An example of this would be the classic 'drowning your sorrows' i.e. drinking enough alcohol to sufficiently numb yourself to the situation you're in, and the stress you're feeling. The coping mechanism in this behaviour is 'distancing yourself emotionally' and – this one was a wake up call to me – there's nothing wrong with that! There's nothing wrong with distancing yourself emotionally as one (of many) coping mechanism(-s) and survival tool(-s) for stress or inner turmoil! There are however more and less 'healthy'/ helpful behaviours to associate with that. A few of the behaviours most commonly practiced on a daily basis are submerging ourselves in the TV, Facebook, Pinterest, or other http://.
…In terms of coping with stress, if there are coping mechanisms you feel you've associated with 'unhealthy' behaviours it's definitely worth getting proficient at other coping strategies.
4. There are two different categories of coping, problem focussed and emotionally focussed. This isn't a girl/boy thing, or a matter of personality preference, all the strategies in both areas are effective and useful for all of us!
5… Coping Strategies
Problem focussed coping:
– Collect information (find out as much as you can about the actual issue/ situation)
– Problem solving (take charge of the problems that are making life difficult)
– Communication (describe what you're experiencing and seek out advise and solutions from other people)
– Time management (list the demands on you, prioritise and set aside time to achieve them)
– Mobilise support from your network (ask for help; take advantage of the resources available to you)
– Try to change your situation/ environment or take yourself out of it
Emotionally focussed coping:
– Give yourself a break (walk away, do something different)
– Distance yourself emotionally (protect your well being)
– Express your feelings (talk it out)
– Cognitive redefinition (can you approach the situation from a different angle?)
– Relaxation techniques
Which strategies do you use?
The coping mechanisms listed above are strategies that you can learn and practice, and have at your disposal when coping with stress. One of the reasons for getting familiar and proficient with as many of them as possible is that in order to work coping needs to be situation appropriate.
– Being proficient at walking away and giving yourself a break isn't going to help in a work setting, sitting in a meeting with your boss; but maybe a relaxation technique, lowering your shoulders, stretching up your neck, unclenching your fists, breathing, might?
– Excelling in expressing your feelings isn't going to help if the person you're trying to communicate with isn't interested in hearing what you have to say; but maybe thinking through whether the situation could be viewed differently might?
– Time management is a great strategy, but if you don't have time to resolve all of the demands on you, it's not going to help; reaching out to someone else and asking them to help, might 🙂
– Collecting information about the development stage your child is going through might elevate some of the stresses of parenthood; prioritising taking some personal space might also help 🙂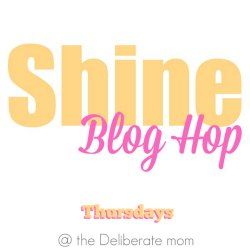 12 Comments