One of The Most Priceless Gifts of Parenting.
Miss Six has been hidden out back, crafting with her friend this weekend. It's a new thing.
Wanting to slip away with just one other person.
Escape the bombardment of a crowd.
Exhale and take it easy.
No competition, just conversation.
No loudness, just laughter.
No politics just possibilities.
Of course they didn't want me anywhere near them! But I sneaked in a few cheeky shots. Hung out from the windows above them. Watched them a little through the glass – at a distance. Then left them to it.
I love seeing her in her element.
Making things.
Giggling.
Effortlessly enjoying a friends company.
Throwing her head back in fits of laughter.
The unprecedented warmth and joy in my heart seeing my daughter this happy.
It has to be one of the most priceless gifts of parenting.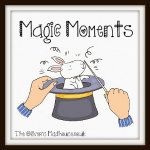 13 Comments