Tomorrow nursery.
How did we get here?
How is this little little man supposed to be at nursery?
How is the time I just spent at home supposed to be enough?
Not knowing if I want what lies ahead.
First day.
Three days of going through the loops side by side.
Wary.
Taking in his surroundings.
Checking every corner and item that caught his eye.
Exploring.
Happy & content.
Up on the little slide. Again. Then with a ball.
Crash!
Up on the slide again.
Smashing glass at lunch! …There's a reason we use plastic at home.
Asleep on his little mattress.
Twisted up in his blanket.
…That was the hardest.
Who's going to kiss his cheek next week?
Who's going to stroke his head?
Apples.
Both hands full.
Made it through the day.
Falling asleep on the bike, before we're out the gate!
Second day.
Discovered the taxi!
The play kitchen.
Youngest ones are interesting.
No time for the older.
Big sister?
Not a glance!
One little one crying. Crying more.
My heart is torn.
He might be ready.
I'm not!
Nap time.
Coffee and tears.
Third day.
Big sister & bike rides.
Back to the taxi.
Jealous for my attention.
Will a hurtled car hurt someone?
Book love.
Who cares about pasta?
Olives, olives, olives.
Don't move the toy kitchen.
Nap time…
Fruit.
Sand pit and spades.
Fourth day.
Making it alone.
Bye bye little one…
Not a flinch.
I walked. I listened.
Nothing.
Pictures to my phone, 5 times.
A content moment between tears?
In the taxi!
Eating.
Content.
Phew!
We made it!
The weekend.
Let's take it a day at a time.
My Word of the Week: ACCLIMATIZATION!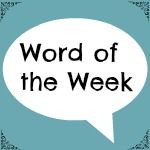 19 Comments