My Little Man has just started nursery, 18 months old. Miss 4 started when she turned 2. Miss 6 started at 20 months. They've all gone to the same nursery, so I can't say my experience is diverse! Nevertheless, here you have it…

TOP 10 Ways to Prepare For Nursery.
Practical Preparation:
1. A week to a month before you're planned to start – check out the schedule that they have at the nursery. When do the kids eat? when do they have a nap?… It definitely helps your little one settle in if their body clock is in tune with the nursery rhythm! Being tired and expecting to sleep when it's nap time makes for a much easier start, and certainly takes one item of the otherwise huge list of changes.
2. Find out how do they go about putting the kids to bed when they're going to have a nap at the nursery, and consider phasing out your method a little bit! It's all fair and good that your little one falls asleep in the pram so reliably every afternoon. But if that's the only place they fall asleep, and nobody's going to shake a pram around for them at nursery
3. Do you have a special blanket, teddy or comforter? The nursery will usually want you to bring this too. If you don't have one, the few weeks before nursery start is a great time to 'introduce' one. Of course it's unlikely they're suddenly going to be inseparable from this item – but that's not the point! The point is just being able to have something familiar with them later, a little physical expression of security.
4. In the week(s) before, get into the habit of getting up and ready at the time you'll need to when you're going to nursery…
Get dressed, have breakfast. It doesn't need to come as a shock that days begin at 7am once they start.
5. One aspect of having older siblings, that definitely makes a difference when it comes to starting nursery, is the familiarity. They may have been with you 5-10 times a week, dropping off and picking up their older sibling(s). If you haven't taken them with you so often – now's your chance! In the run-up to them starting, make sure you bring them along.
If this isn't the case, consider swinging by the nursery a few times in the week(s) prior to starting. Point it out. Go up to the gate maybe, and take a little look.
6. In the week or so running up, talk (positively) about the nursery. Talk about it being 'their' nursery, 'their' fun place to be. Talk about when they're going to start there: 'soon', 'next week', 'in a few days', 'after the weekend'…
Physical Preparation:
7. Now this might sound silly, but if your little one's walking, it's so great if they can manage more than just a flat concrete path, and golf-course greens! Being stable enough to (wobble) maneuver uneven paving stones, up and down a slope or two and over pine cones has huge advantages! For a start, they're not going to be on their face every time someone accidentally knocks against them.
And believe me, you don't want to add daily bruises to the already heightened sensitivity of handing them over into somebody else's care… So, out into the forest – the best tip of them all!
8. Picking themselves up and dusting themselves off. Regardless of how you've reacted to falls and bruises previously, this is the time to start letting them handle it a bit more independently. Nobody is going to go running over, swoop in and swiftly rescue every child who falls over. I'm sorry if this sounds upsetting! When they fall over, keep a little distance and encourage them to stand up again, dust themselves off, and come to you themselves if they want to. Let them tell you what's happened, affirm that they fell, and that they got up themselves, and what a great job they did!
Mental Preparation:
9. It's quite likely that they're not going to 'appreciate' this sudden change in the pattern of life they've grown used to and are happy with! And there are many different ways they can express this. It might be tears and screams, it might be huge long hugs, it might be very clear and verbal, or it might be much subtler, refusing to look at you! It might start from day one, or after a week or two
…You never know exactly how your child is going to react, but they are going to, and it's not going to feel nice when they do.
Know why you're dropping them off at nursery. Why you chose the nursery you did. What you like about it. What you hope it's going to benefit your child being there… All good things to remind yourself when it's tough. And keep your phone to hands, ready to call a friend when you need to!

10. Goodbyes! There's a great opportunity here to get into a few good habits, at least in the weeks leading up to nursery. When you drop off your little one, you are (at some point) going to need to turn around and leave. Tell them in advance that you're going to go to nursery now, that you're going to drop them off, that you're going to give them a kiss and hug, say goodbye, and then go and …(work); and that you'll be coming to pick them up later at …o'clock; 
after they've …(eaten fruit, slept,…). And practice doing that when you're dropping them off anywhere in the meantime. Practice telling them what's going to happen, kiss, hug, goodbye and leaving… So it feels as natural as possible.
So how did it go? Check out our first week Starting Nursery.
More about our nursery, and how we thanked them last term here: 3D Golden Nugget Appreciation Cards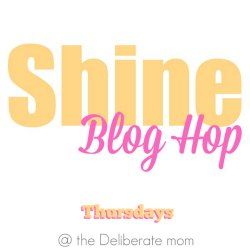 25 Comments