What to Expect From a 6 Year Old Pre-Tween
What happened? We left home for our California road trip with Mr 1, Miss 3 and Miss 6 – three young children. All of a sudden Miss 6 stopped being 6! She doesn't fall asleep at night, she says she's not tired. She's thinking and thinking and thinking ALL the time. She thinks we should have 'grown up' conversations now that the little ones are asleep. She's already decided she'll go to sleep when we do, no need for her to miss out on anything.
She's testing the boundaries of how she can speak to us. Her thought process goes something along the lines of: I wonder how mama will respond, if I treat what she has to say with no respect what so ever? I think mama needs disciplining… I'll do that then! This was definitely mama's fault, I'll let her know that.
Miss 6 doesn't think being asked to do something is any reason to do it at all. Every request is supposed to come with an explanation, which she'll then judge the merits of, and ultimately reject. That's if her newly found selective hearing acknowledges what we're saying at all. It's amazing the attention whispering the words 'any one for ice cream?' will get you when the last five minutes of talking have fallen onto deaf ears. Actually, I believe that her subconscious has started to weed out possible junk mail – any sentence containing the words 'can you', 'need to', 'come', 'clean'; all phrases repeated within a minutes time frame; these are all automatically rejected.
She wants to order for herself in cafés and restaurants. She's mortified if a decision is made for her without her having been consulted… She didn't used to care! If we came out with an orange juice for her, she was happy to have it. Now she wants to know why we didn't ask her what she wanted before we just came out with something! Gratitude has gone out the window, now she's offended.
The peak of this new phase has to be the night in a hotel room, nearly two hours later than her usual bedtime when after three or four requests and reminders that they should leave the lego now and get ready for bed, a tired and frustrated mama (I) picked the lego tray off the floor myself and put it onto the desk… Miss 6 exploded. 'Shhhh' I said, 'your Little Brother is sleeping'…
Miss 6 stood, lips pursed, eyebrows covering her eyeballs…
YOU HAVE RUINED MY LIFE! – she screams!
It's hard to feel quite as shellshocked, frustrated or outright annoyed when your beloved little 6 year old is screaming something like that; it's very hard not to laugh! I held it in. 'Come honey! Let's go out of the room for a minute' I took her out into the cold night. She shivered. 'Come' I sat on a bench and lifted her onto my knee. We looked up at the stars. The image of her face all screwed up and the words she had screamed was still so fresh in my mind, I tried not to laugh. I tried very hard to appear calm and serious. Four minutes of cuddles later and she says 'you're my best friend mama!'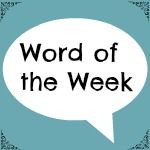 My Word(s) of the Week: ROLLER COASTER
– Not just because this was the same week Miss 6 went on her first ever roller coaster ride… But because Miss 6 IS a roller coaster, and living with her is like riding one.
It's not all negative! I think it puts some beautiful perspective onto understanding a Pre Tween. She's not outright rude because she just is that way now, it's just the dip in the roller coaster. She's not ecstatically happy at the moment because it's all over already, it's just the peak; and the pace of the giant curves, elevations and descents along the way, aren't signs of her, or me cracking up… They're just the bits in-between!
I don't know if I'm looking forward to getting off… Or if I daren't imagine what comes next!
Linking up 'What to expect from a 6 year old pre-tween' with: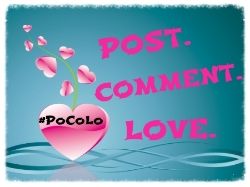 17 Comments