Beetroot Goats Cheese Puff Pastry Tart
A classic combination of sweet beetroots, rich, creamy goats cheese and crispy roasted pine nuts. These are easy and delicious treats. Perfect to serve as an hors d'oeuvre, starter or light lunch together with a fresh crisp salad.
If you boil the beetroots in advance, a day or so before, your Puff Pastry Tarts will be ready in 20 minutes from start to finish, and since they're in the oven for the last 10 minutes, that's plenty of time to clean up. Voila!
Beetroot Goats Cheese Puff Pastry Tart
– For four people, 2 small tarts per person. 
170g (2 sheets) puff pastry
250g beetroots
120g goats cheese – choose one that melts when heated
25g pine nuts
1 egg yolk
sea salt, black pepper and a pinch of thyme to season
METHOD:
* To trim the beetroots, leave the root at the bottom and cut the stalks to about 2 1/2 cm (1/2 inch) – this stops the colour from bleeding. Boil them whole, with the peel. Besides keeping their beautiful intense colour, they're also much easier to peel after they've been cooked. Let them cool down a short while before you try to peel them as they're ridiculously hot to handle otherwise.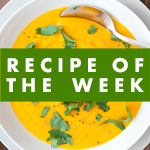 For some stunning dishes, check out Thai Green Curry Pork on a Bed of Roasted Butternut Squash
and Roasted Vegetable, Feta & Walnut Salad with Sun Dried Tomato Pesto