Soft White Chocolate Cranberry Fudge
These delicious fudge bites are smooth, rich and creamy. The tart freshness of the cranberries is a beautiful compliment to the sweetness of the white chocolate, and you can't help but start having warm holiday feelings with this typically winter flavour combination.
The basic fudge recipe used here is just two ingredients… A world of opportunity of adaption.
I usually use dark chocolate when I make fudge, which results in firm pieces that don't need any additional 'packaging' to keep them from sticking together. Switching to white chocolate resulted in a much softer fudge, the same kind of consistency as the soft caramel typically made in Sweden at Christmas time. So as the Swedes do with their caramel, I decided to do with my fudge, wrapping individual pieces in small squares of baking paper. Honestly, they couldn't have looked cuter!
Soft White Chocolate Cranberry Fudge
(36 pieces)
1 tin (395g /14 oz) sweetened condensed milk
400g white chocolate (14 oz)
35g (semi) dried cranberries (1 1/4 oz)
METHOD:
1. Line a 20 x 20 cm baking dish with baking paper/ greaseproof paper (8 x 8 inch).
2. Empty the tin of sweetened condensed milk into a microwavable container.
3. Break up the white chocolate and add it to the condensed milk
– Don't stir.
4. Microwave on full effect for 1 1/2 minutes, then stir.
5. Microwave on full effect for another 1 1/2 minutes, then stir.
6. Microwave for an additional two minutes, stirring every minute, then an additional two minutes stirring every 30 seconds.
(So 7 minutes in total)
After the fifth or sixth minute, you should notice that the texture begins to change. The mix has a fluffy consistency and bubbles up – stir through the bubbles until it's smooth again. And keep a watchful eye on the microwave from this point. If you see the lid beginning to rise, take it right out and stir the fudge through, then put it in again.
The mixture needs to bubble up like this a few times in order to get the right consistency later on. Especially important when making white chocolate fudge as this otherwise doesn't quite solidify fully.
If you'd like a firmer fudge, microwave for an additional one-two minutes, string every 30 seconds (or earlier if the lid starts to rise).
7. Pour the fudge into the pre-prepared baking dish, then sprinkle over the cranberries.
8. Cool in the fridge for a couple of hours, then lift the baking paper and fudge out of the tray and use a sharp knife to cut it into 36 pieces.
9. Keep in mind that this is a soft fudge (unless you chose to microwave it for a little longer). To keep the pieces from sticking together (and because it looks so fantastic) cut out squares of baking paper, about 10 x 10 cm (4 x 4 inches) and wrap each piece up, twisting the ends.
10. Store refrigerated. And take them out 5-10 minutes before serving.
…Voila!
This ridiculously easy Soft White Chocolate Cranberry Fudge makes for a mouthwatering treat if you're popping over to friends. And a perfect recipe to adapt in any way you like for luxurious homemade Christmas presents.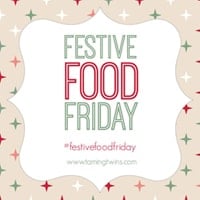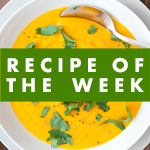 Looking for another delicious fudge treat? Check out this Dark Chocolate Licorice & Sea Salt Fudge